Get more work done every day with payment services from us.
We offer modern, multifunctional, and reliable terminals for all types of sole traders and companies.
We prepare an individual and tailor-made offer for each of our clients that supports their business.
What's more, we have a wide range of additional services for FREE.
Contact us and see for yourself!
Our payment terminals
MMB Payment Services offers payment terminals that meet the needs of even the most demanding clients.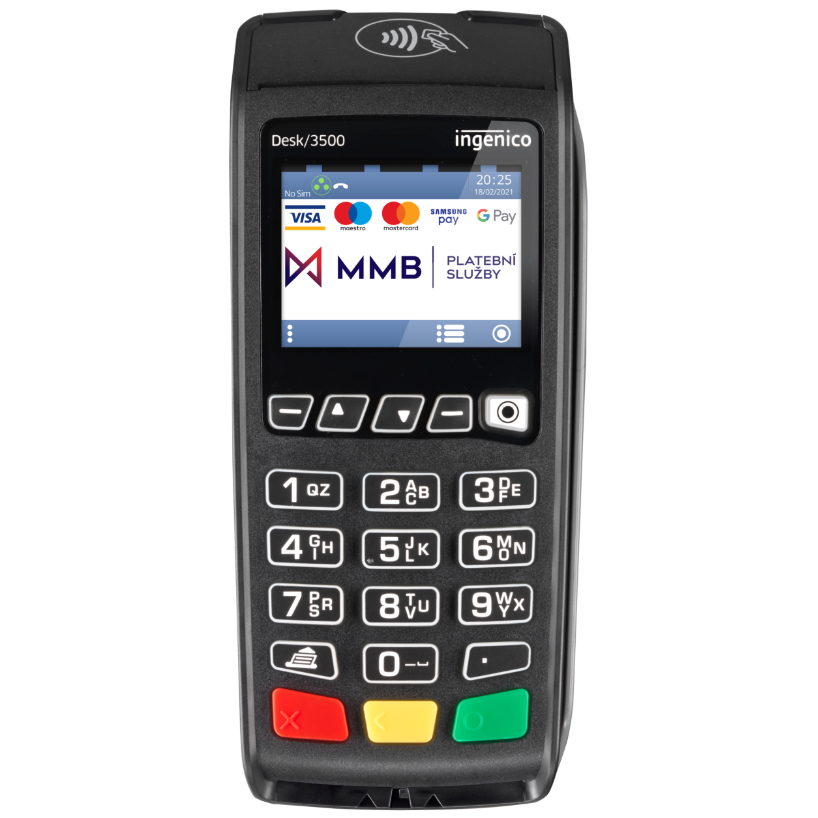 Stationary terminal
A non-portable Ingenico brand payment terminal which is adapted to the preferences and technical possibilities of each point of sale.

It uses a fixed internet connection or GPRS and can be easily connected to the cash register for faster payment processing. The terminal is installed as a set with an external PIN Pad.

This solution is optimal for places where payments are made at the cash register.
Mobile terminal
The Ingenico brand portable payment terminal supports a wide range of wireless options such as Wi-Fi, Bluetooth, and GPRS. The terminal is characteristic for its easy and user-friendly operation and long battery life.

It brings new possibilities to a wide range of various environments where mobile devices are irreplaceable. Suitable for restaurants, exhibitions, taxi services, and more, wherever the specific nature of the services provided does not allow payment at a cash register.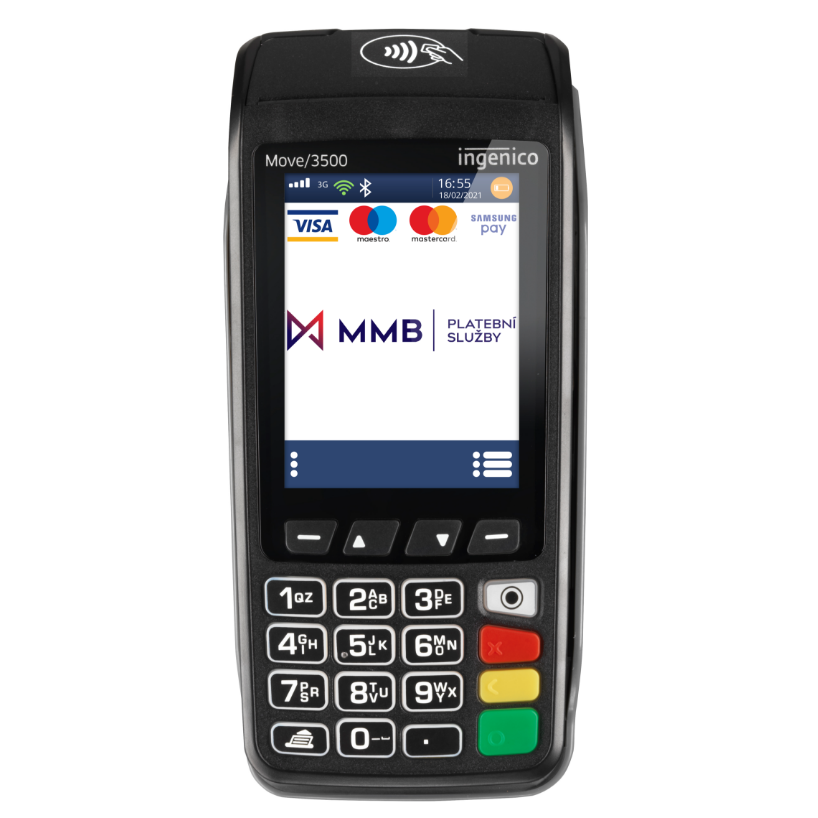 Other services and functions of payment terminals
Electronic Sales Records application
Payment terminal with integrated Electronic Sales Records application
ECR connection with the cash register
This is a connection between the cash register system and the payment terminal
DCC
DCC (Dynamic Currency Conversion) allows the holder of a foreign currency card to choose in which currency, and at what exchange rate, the transaction should be settled
CashBack
A service that allows Visa or Mastercard credit card holders to receive cash directly from the merchant
Multicurrency
The possibility to process payments in EUR, USD, and GBP (only for Visa and Mastercard)
Logo and marketing message
Allows you to print a logo and/or advertising message on the receipt; this can be a great marketing tool to raise awareness of the company
Tip
This feature allows you to list a tip as a separate item
Meal vouchers (Sodexo and Ticket restaurant)
Allows you to accept electronic meal vouchers
Cashier login
This allows for cashier registration with his/her distinguishing number printed on each of the output transactions. A summary sales report of each cashier can also be printed out using the online reporting tool
Variable and specific symbol
Used to add numbers/symbols to each transaction (e.g. insurance license number). These numbers are included in the online reporting tool and can be used by the merchant to link transactions in the trading system with payments
MO/TO (Mail Order / Telephone Order)
Transactions performed without the physical presence of the payment card; the payment card details are entered manually into the terminal
Pre-authorization
Option to block an amount on the card for future transactions. Useful in hotel reservations or car rentals